I usually prefer a bumper case for my iPhone to protect if from potential drops on the side, front or back. On my old iPhone 6 I put a Tech 21 D3O Classic Trio Band bumper case and it did its job well. Over the two years I've had the iPhone 6, it dropped once or two but sustained no damage at all. The Tech 21 D3O case took all the shock.
After much research I could not find a bumper case without the plastic back so I settled with the Spigen Ultra Hybrid for iPhone 7.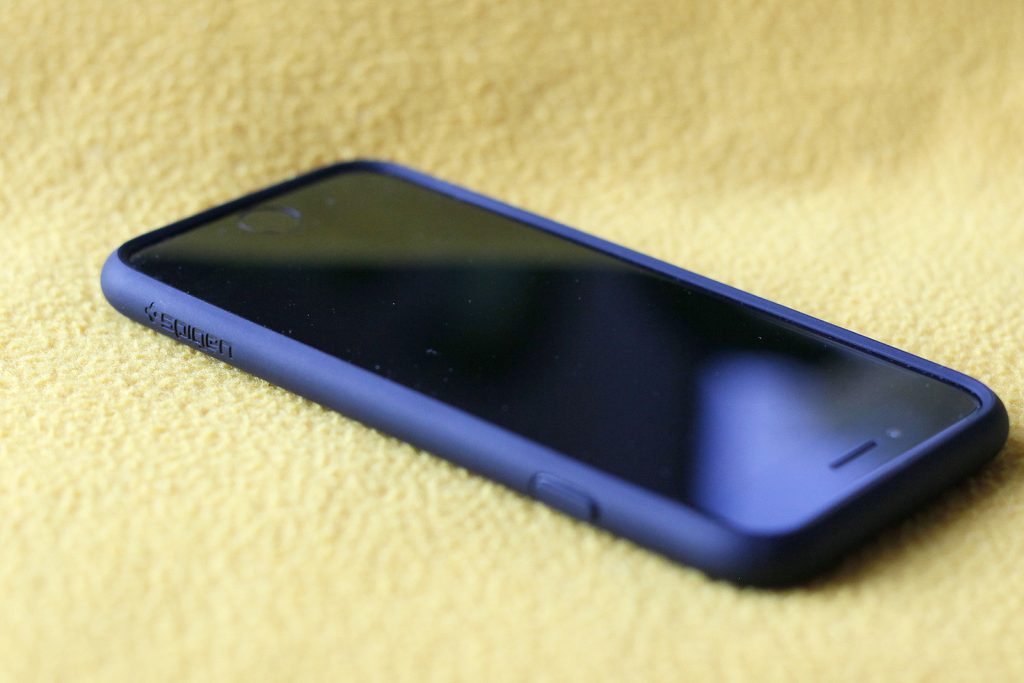 I'd recommend this Spigen bumper case if you don't mind pushing a bit harder on the side buttons.