Cameras
How to charge the Sony camera A6000 battery with a powerbank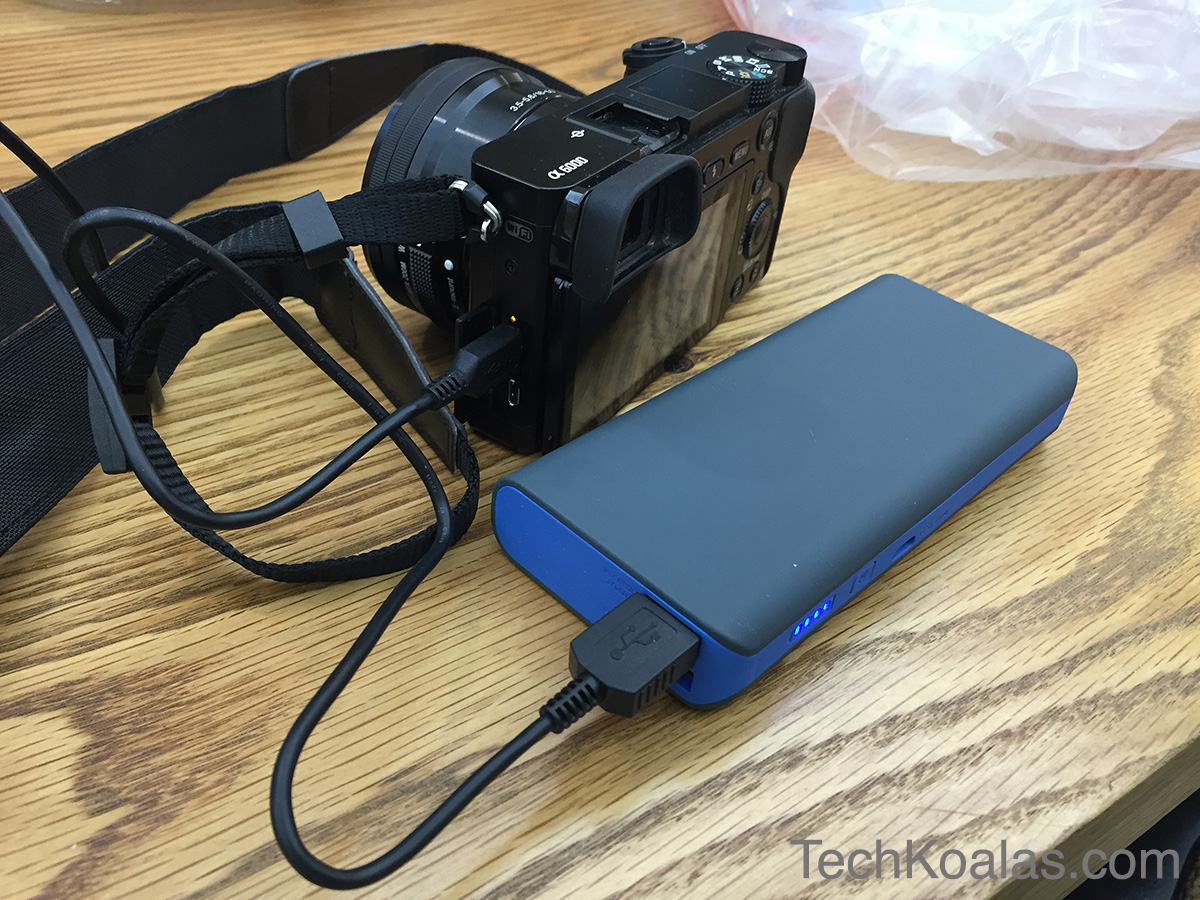 A powerbank used to charge your mobile devices can be handy to charge the Sony A6000 battery too.
I carry a Cygnett ChargeUp Pro Powerbank 11000mAh with me when out and about for a day. The powerbank is necessary to keep my iPhone 6 battery full a whole day of use. In addition it has plenty of reserve to charge my Sony A6000 battery too. With its 2.1A output port, the A6000 battery recharges a lot faster than via the provided wall charger.
In a photo below when I connected my A6000 to the Cygnett ChargeUp Pro Powerbank it had 33% battery left. After just 30 minutes of charging, time for a lunch break, the battery level went up to 77%.
Note: To charge the camera I used the original Sony USB micro-USB cable.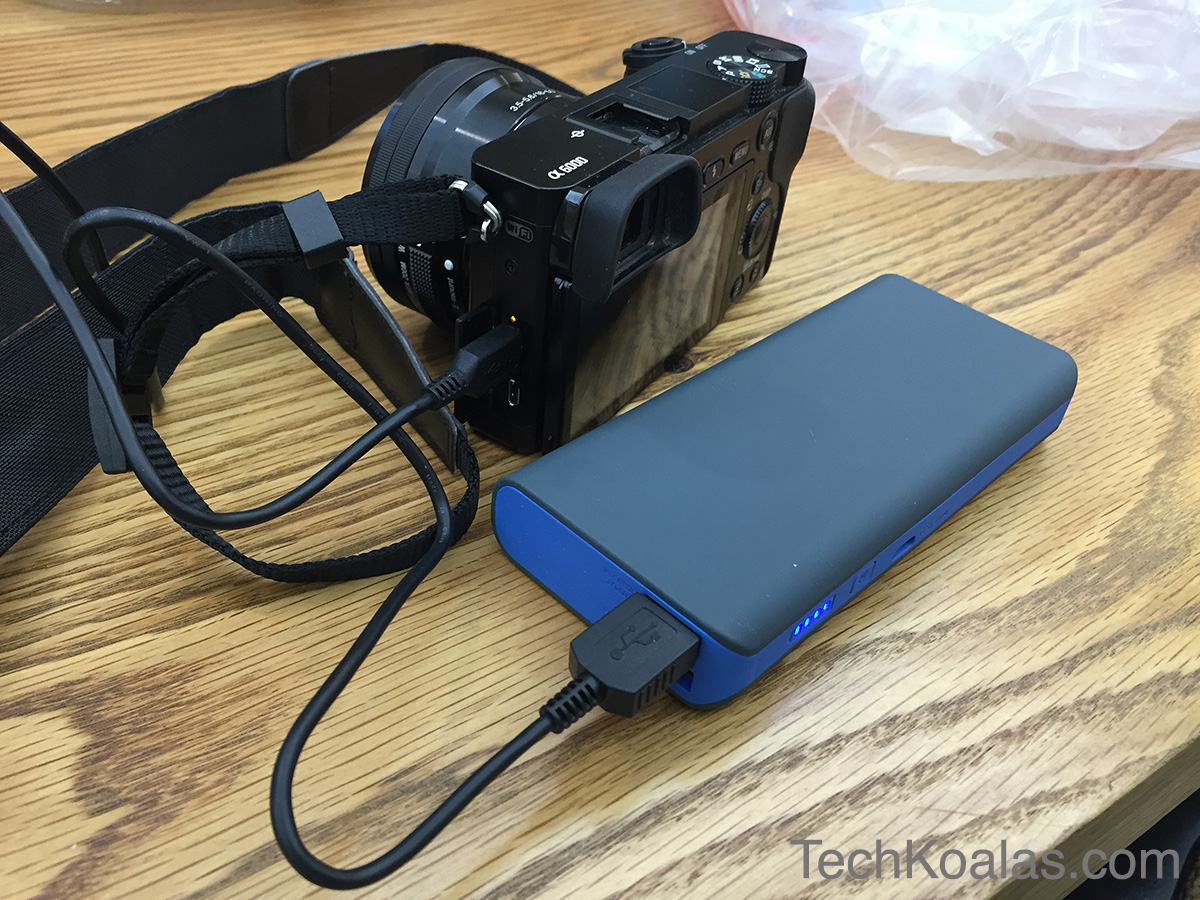 If you don't want to buy a second battery for the A6000, a powerbank may be a worthwhile option since a 11000mAh unit is cheaper than a Sony battery NP-FW50. With a powerbank you can also charge your other mobile devices while on the go.
Note: the camera cannot be used while charging.